Leo's first point.
Best of Winners, with handler Sara Gregware in Shelton, Connecticut.
Leo is an Elsa, Solomon son. from the BIG litter (Nov 2008).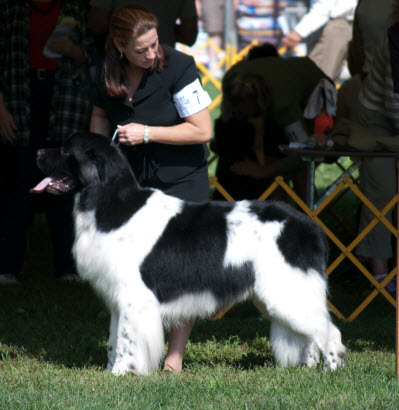 On August 21, 2010 Ben got his first point at the Tioga County Kennel Club in Owego, NY.
Look at that head! Sure looks like his old man, Solomon, below.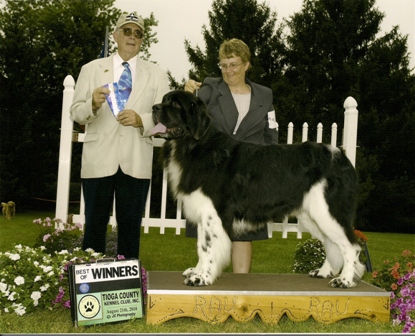 Annie Simone (daughter of Solomon and Top Mast Nola) running a Standard Novice agility course
We are proud to introduce
AM. INT. NAT. UKC AND AKC CHAMPION BLUE HEAVENS SHAKOKA AT COTKI NOKOSE
Daughter of Ch. Blue Heaven's Stargazer (Solomon) and Ch.Blue Heaven's Katies Bumper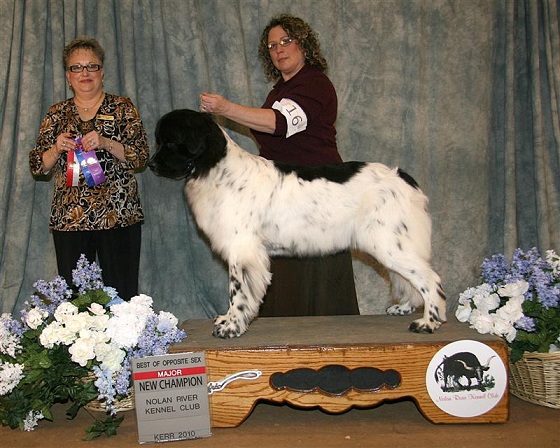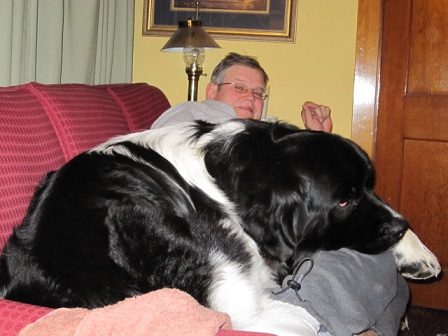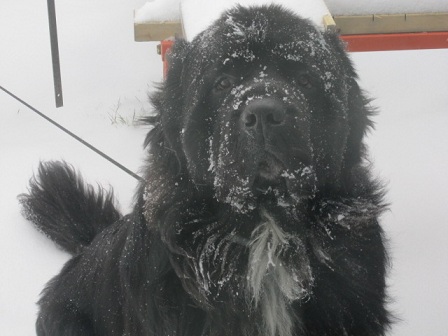 Gideon the lap dog and Oliver who live with Tom & Bonnie Duff, who learned that the boys are not the best watch dogs.
Got a phone call around 8:00 PM…one of our contractors. Said he was at the back door, knocking, evidently we couldn't hear him.
Said Oliver jumped up on the door, looked at him and ran off, then came back, jumped up on the door again with a ball in his mouth, wagging his tail. Neither one of them even barked. Some Watch dogs!
Snuggle Heaven


Blue looks so pretty after her visit to the groomers!
Margs looks good too, even without going to the groomers!
!
Blackjack...swimming is for ninnies

____________________ On Vacation ____________________
Halo, Omen & Jules took Alex & Rob on a beautiful vacation in the Pacific Northwest
in the summer of 2011. Click on the montage to see the pics in their full glory.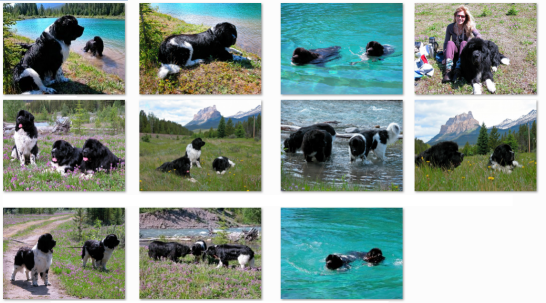 ________Best of Breed! Yay Libby!_______
Libby, a Solomon Daughter
takes Best of Breed & Best of Winners in August 2010