Kendall with puppy & something on her shoe

Kai coming through the agility tunnel at full bore

Morgen, daughter of Zeus (who is the son of Silky and Inka),
winning best of breed at Canadian Nationals

Lily


Isaac Christmas 2006


Duncan at his first match in June 2006.
He won two first place awards.

Fall 2006: Blue (left) has gone to live with sister, Lola,
and they are inseparable!

Little Bear. Son of Zeus who is the son of Inka & Silky

Brace yourself Carole, for a big hug from Cosmo!

Beautiful Beautiful Emma (Celeste & Nemo puppy) ,Winter 2007


| | |
| --- | --- |
| | This letter comes from a patient of a psychotherapist who uses Mrs. Flynn in her work. The patient insists that Mrs. Flynn be present for her sessions. "When I see Mrs. Flynn my whole world becomes warm, loving and beautiful. She is so happy to see me . And I'm so happy to see her! She nestles against me and I hug her. She hugs me back and looks at me with her soft, gentle eyes and I am comforted." |
| Jake as a 2007 Valentine | |

Penina (Celeste & Nemo puppy), May 2007 at her new home in Vermont with pals Hamlet (a Leonburger) and Paul (a human)
Freya (Spring 07, another Celeste & Nemo puppy) just before her haircut


Hey, that ain't no Newfie!
Yes, we noticed.

But when Dealer came to do some cart work with the Newfs in June, he decided that after all that work
and a swim in the pond,
he deserved a ride back up to the house in the Gator with Rhoda.

Jedi, from the same litter, at one year and 140 lbs! What a hunk!


Summertime and the livin is easy
Duncan comes for a swim with Lily (Silkie/Annie daughter)
He seems more interested in this beautiful girl than in her stick!


A sweet moment between Laurel and Rollo water training.
Lizzie (daughter of Theo
and Mrs. Flynn) hitching
a ride! We'll hopefully get
an i.d. on Lizzie's
(not a Blue Heaven) newfie pal.
Blue Heaven's Miss Blue and baby Leighton,
from the family of Margaret and Sean Hill!

Christmas 2007 Pics we received from some of our puppies!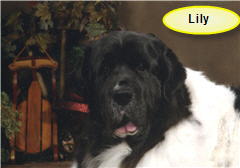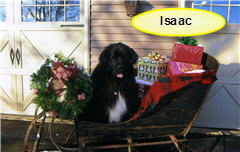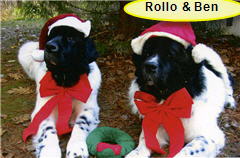 Jules and Omen, who live together in California with Alex Rose (Feb 2008)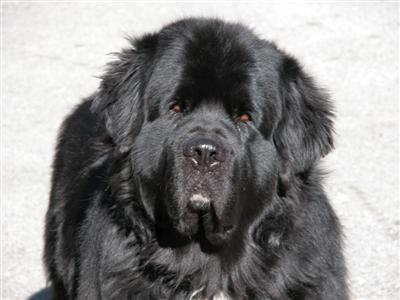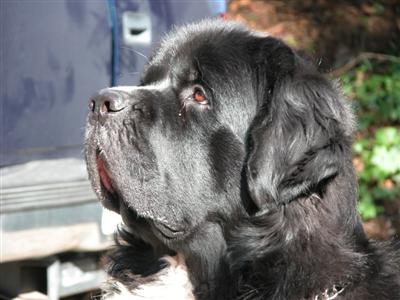 Bouba & the butterfly. This came to us from Carol Bernard in France. Here is Bouba, the #1 Newfie in France, with a winter visitor (winter 2008)!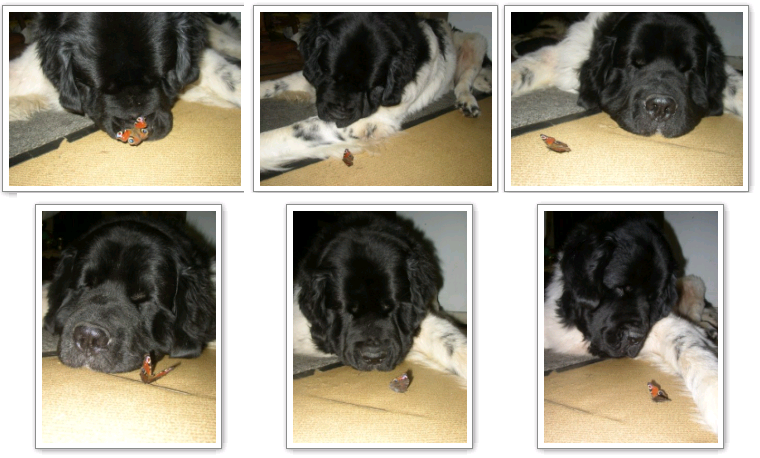 Here are Leo, Pinky and Ella, from our Solomon's breeding with Topmast Nola.
This might require Webster's to redefine cute.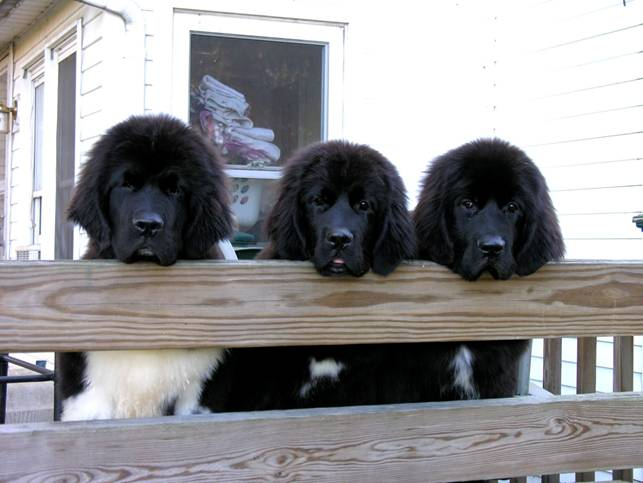 Lizzie and her scary spider are all
ready for Halloween in Nebraska.
Get a load of those socks!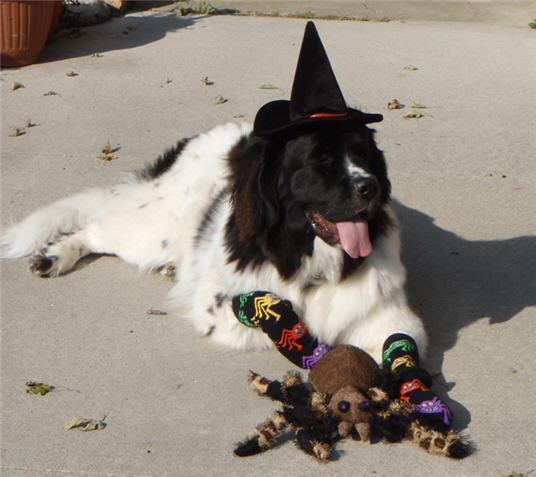 Leo and the Mighty Hudson
See the pictures and story!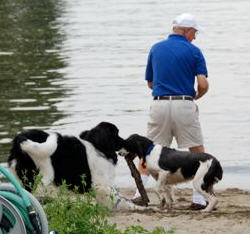 Penina comes to visit
Penina (Solomon and Elsa's sister) lives in Vermont with a Leonberger and an Irish Wolfhound.
Talk about a house of big dogs! She came to visit us and meet some of her neices and nephews
in early September. What a pretty pretty girl.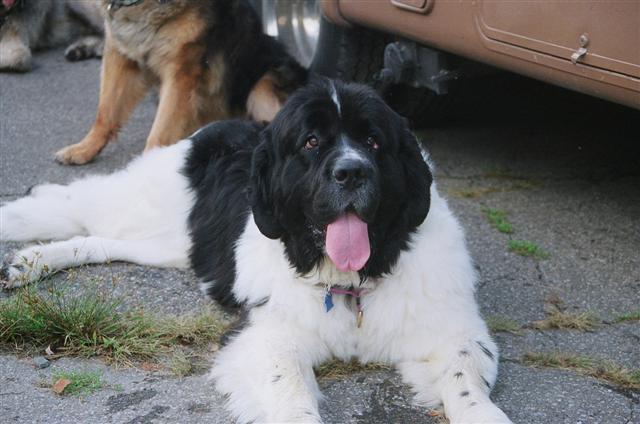 Solomon's daughter Callie, at 1 year old
Quite the glamour girl!